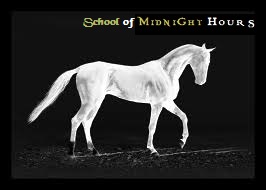 To post up photos link is currently down so for now let us start off here


C = a horse has won on that course before

D = a horse has won over that distance before

CD = a horse has won over course and distance

BF = beaten favourite Lto

C  D = Won over course but not distance, won over distance not course

So if space means this example
Horse A enters Kempton 6f race with C(space)D  by name
Won at Kempton 7f
Won at Lingfield 6f 
Notice won over 6f but not 6f over course
Handicap Race
Means horses are worked out in order of who is best ability.
Highest rated goes at the top basically if the handicapper thinks a horse is really good he is going to make sure he gets weighted. It becomes our job to see if the handicapper is right or wrong. We have to figure out if the horse can carry more weight and still win we will show you how to work this out.
RPR
Basically the higher the RPR the better the more chance it is well handicapped
Odds
Well some do not actually know this,
9/2
is just a easier way of saying
£4.50/1
basically you divide the first number by the second and that is the price you get back to the pound.
Penalties
You might see
6
(any number)
EX
by horse weight number this means the horse holds penalties from having a quick turn out, the handicap revised the mark and is carrying that extra weight for this race, this can play to good use in the future i will show you.   
No.Draw Form
(will show in photos when works)


No. is the number you will see on the cloth when horse is running the big bold number on racecard


Draw is used in flat racing and is the small number in brackets next to bold number


Form all them numbers 1 means come 1st 2 is 2nd and so on

Claims
That is the small number you see above a jockey if says 6 that means the jockey is claiming 6lbs off the horses back
Coming Next
Non-handicap races i will show tomorrow hoping photos work again by then
I have plenty more to show just struggling with the photos section working, do not worry it gets easier with the photos and will be taking about loads without trying to overload it all. 
Going give you small challenges to complete to help you learn and you can all have a different ranking system then the rest on the forum a special 

 badge system my aim is to train someone to compete in a 
War Games
 Tournament which is one of the hardest 3 months challenges on here to complete, you be up against 7 other tipsters in knockout rounds my goal make a 

 War Games
champion.