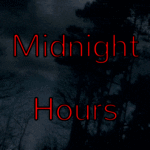 Well done Mike he came in and took the weekly title with a well timed patent win only bet it would of been interesting if the voided horse had a race would it of won we will never know now. 
The turn out for Friday fiver was big this week with a total of 30 people playing all trying to get that title, and some if not all aiming to knock the grand champion off her perch it is such a hard task to earn over £1000 on a five pound note but with Churchill plastered all over it makes you want to fight them on the beaches and i never did remember all the other quotes he did will have to research them sometime.
The bet of the day i thought would win Eight Till Late was just beaten a head i really thought that would win i put it in a few of my bets thinking that will be the one heart sank when i noticed half of them bets was win only with the drift to 9/1 that would of returned plenty of people some each way money.
Tina started off well with the well backed Fantasy Justifier which many others tipped up on the site HenYas, Desmond and the Legend Simon who i owe lot of winning tips to after his 50/1 so it would of been a pretty confident bet for people to of taken which i did i sat thinking Tina could do this she could land all four her next horse drifted to 18/1 i sat thinking go on get it when i seen Desert Lantern running well towards the end only to just be beaten and then that ended up being the theme with her next horse placing and Breeze well that lost.
Similar story to the one Midnight Hours backed in Bill Price a couple of places for him which is a shame we will have to try backing the right ones from now on, now to the winner Mike first one went in easy next placed then it was a very long wait until the end and when it won that was job done for him our 58th winner of the series was crowned.
War games is getting serious now with this new twist of the Diplomat, who would you fall back on so many great tipsters on here it would be hard for me to pick one, at the moment i highly doubt anyone would be picking me.
Check out that leaderboard you will need at least £30 to £1 stakes to make it into the top ten which is pretty good i do like how that leader board is constantly changing and that is for the better i predicting a 90% winning forum come Christmas time. 
I will be looking at the cards now and will be back later make sure you come back