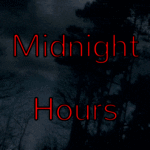 Stradivarius 
W
ell what can i say, i am very pleased with how my bets went for the Qipco, i ended up in profit which is all anyone can really ask, i am slightly annoyed about the Sands of Mali drifting i did not notice Ante bets would not be BOG, something i will be writing up on in the future because i always thought Ante Post was meant to work for you because of the risks of NR and this is the first time i have had a horse drift on me in the Ante post. If i knew that i would of put every single bet on again but the way i have grown to think of it at least i walked away with a profit.

Danny West came out with all the big guns today and the gamble paid off, like he said would of been easy to follow at simple stakes, which i only followed the last two in a double, that was only because i had seen the first two win for him and i thought i best not miss out on the action so took a quick private bet and was a decent return. The dice do actually say The Gamble i thought that was clever how i did that lol.
Voodoo showed signs of old form earlier, he write ups worked and the main bet he was hunting out based on the write up managed to win for him, i always like seeing others winning on here i think we all do even if we was not on the bet it is always a joy to see.
Today would of been a very hard day to follow because many had different views on the Ascot stuff, but if you look closer the other cards was pretty open with voodoo and Talking winning 8/1, 8/1 and 10/1 amongst the other cards and the sight went easy when tipping the other cards up so it would of been easy for people to back them horses, i did not but i am a fool lol.
Four picks tonight, one win and one place in the Saturday night betting section which i will keep running from now on, however you followed them four i hope someone earned something i think Danny wishes Yasir stayed at 5/1 for him.
Thank you Shining Diamond for completing that for me, each week i will invite a different tipster to do that section i will even use the facebook group and invite some new faces to try giving it a turn you never know we could find a star, talking of stars Talking Horses is slowly becoming just that in the War Games challenge, could we see a upset this year? 
Tracker team have updated the tracker horses so we will be seeing brand new picks, i have confirmed they have kept some of the older stuff who they feel is still going to pay out but now they have included more depth with the Jumps horses so keep a eye out for that, lost a fair bit of money this past month they have but if you take a look at it this time last year it is following a pattern was around late November them horses picked up for them.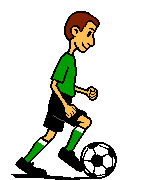 My football bet did nothing special today had the 3 wins but the other two teams let me down story of my life when comes to football that is but i am still up on the football pot after last weeks win and i only spend £10 a week or so on it so will always be up for the next 8 months at least on that so not too bothered, always try to save pots for each sport you gamble on that is what i do also make sure to bank up some spending money, do not win and then reinvest it all that will just be silly you need to treat yourselves even if it is to just a drink a reward always makes it worth something then. 
Let us all cheer Sarah-Jayne Davies on tomorrow, she is going against the big teams with Higgs who owes me nothing and i really hope she gets that win, this will be her first class 1 race and she says she is nervous it is always nice to see new ones hanging around these power teams especially when it is a female we need a powerful female trainer and she is one to be watching this season she holds plenty of horses and use to work the PTP and i know a few of you are fans of the PTP trainers Katy Price being the one that comes to the top of my head, i put £20 on her winning only because like i say i have earned my fair share of money out of this horse 
So that is my only bet of the day, i might take a wonder around and see what others are gambling on but looking at the cards it is safe to say just sit it out and see what you fancy while going alon
g
.