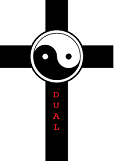 This will be a other part of our section now along with our Trackers and Main part.
We can not kid ourselves when it comes to short priced horses they do win and how often we have been put off horses because being short odds is too many times.
So instead we going to try play it to our advantage and profit from this it will run similar to how trackers are written down open and honest results.
We will be getting someone else to post these up for us so that you can get earlier prices, we decided this tonight because i am in the middle of doing a write up for our main bets and it is a pretty long write up which be posting up in the next hour or so. So basically just quickly forwarding someone else the two main bets for this to someone will make sure then it is posted up before 9-10 each night.
Today we got unlucky one won the other beaten a neck but this is why we avoid shorts in single bets so we will give this a trial run and see how it goes.
£5.00 Win double 
2.30 Ripon Sianna Says 5/2 
6.45 Carlisle John Kirkup 13/2
£5.00 Win double 
2.30 Ripon Funkadelic 9/2
6.45 Carlisle John Kirkup 13/2 
-£25.00
Win: 0
Placed: 0
Lost: 1